Web Advertisement Graphics
Examples of designs built for digital marketing. (Facebook, Instagram, Remarketing, Email Blasts, etc.)
Web Graphics For Digital Marketing Strategies Conference
Series of designs advertising a conference. The main focus for these designs is the fact that the conference takes place in Napa Valley and has a central theme of learning while tasting the delicious wines the area has to offer.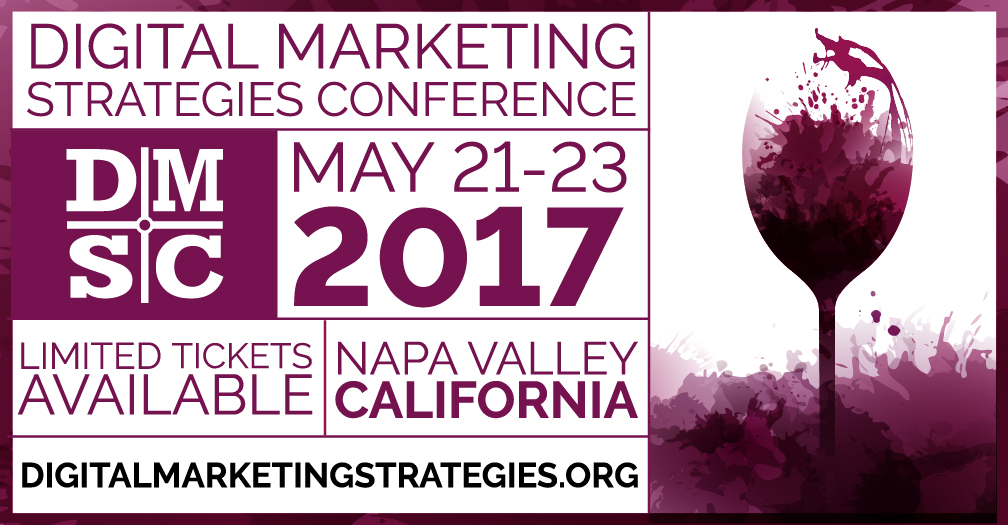 Digital Marketing Facebook Graphics
A series of Facebook graphics created to advertise different learning courses. Focus was to keep similar styles, with varying content.